Sports – Golf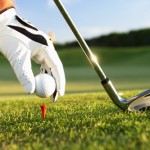 The golf swing involves a complex combination of motions. Even the slightest variations in grip, posture or positioning can have an effect on how well the ball is hit. Mastering the game of golf requires not only physical strength, but concentration, focus and the ability to block out distraction. Relaxation, both mental and physical is key and training with biofeedback helps golfers to address and improve both the mental and physical aspects of the game.

Team Leaders
phentermine diet pills without prescription canada Jane Arave, MA, LPC, BCB, BCN
Jane has her Master's Degree in Counseling and is in private practice as a Licensed Professional Counselor in Columbia, South Carolina. She has been doing peripheral biofeedback and neurofeedback for 8 years and incorporates these tools with her clients' needs. Jane also enjoys moving out of the clinical setting to help athletes improve their athletic performance. In 2006, Jane designed and developed an optimum performance program for golfers which she has titled, "The Mental Game of Golf" .
Wes Sime, Ph.D.
Wes is a health psychologist and sport psychologist at First Step Wellness in Lincoln, Nebraska. He is the originator of the ProGolf concept and has worked with golfers at all levels including the PGA Tour. His use of biofeedback and sport psychophysiology to "enhance focus and concentration" under pressure is well recognized nationally and internationally as he is certified by (AASP) Association of Applied Sports Psychologist and in Biofeedback by BCIA.  He is also a professor emeritus at University of Nebraska-Lincoln and a licensed psychologist (Nebraska and Colorado) who is an avid golfer and "Texas Hold'em" poker player. Both sports require great skill and concentration under pressure which Dr. Sime emulates in his consulting work and in training other professionals in this field.
Harry van der Lei, Ph.D.
Originally from Groningen, Holland, Harry now heads up Pro-Formance Consulting in Tallahassee, Florida. His research focuses on the influences of emotions on golf performance, which includes psychophysiological measures during competitive golf situations. Mr. van der Lei has worked as a sport psychology consultant for the US speed skating athletes during the Winter Olympics 2002 and 2006 and has been consulting the Florida State University Men's Golf Program since 2003.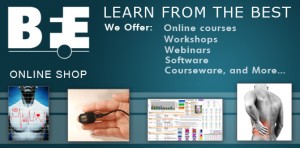 Education
The BFE offers a variety of educational opportunities from software applications to online classes and webinars. We invite you to explore our online shop to see the many options available related to GOLF.
Learn More…
Press Releases
Share Our Page
Share this post through social bookmarks.