Integrative Medicine

Overview
The field of Integrative Medicine has grown considerably over the last decade with patients and doctors alike who see benefits in a whole-person approach. Dr. Robert McCarthy incorporates the use of biofeedback as part of his Integrative Medicine approach. According to Dr. McCarthy, "The underlying philosophy of biofeedback is to basically return responsibility for one's wellness back to the individual. This is done through increasing a patient's awareness of stress and improving the ability to voluntarily control psychophysiology through use of visualization and imagery.
Try our slideshow creator at Animoto.
Team Leader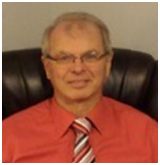 Dr. Robert McCarthy is a Licensed and Board Certified Professional Counselor and Supervisor with over thirty-eight years experience in the assessment, diagnosis, remediation, and treatment of individuals with emotional, physical, neurological, and learning disorders. His work experience includes employment in a variety of public and private settings: County and State mental health programs, correctional facilities, educational institutions, and private practice.
Dr. McCarthy is Board Certified in Integrative Medicine by the American Association of Integrative Medicine (AAIM), a Master Addiction Counselor by the National Board for Certified Counselors, and a Board Certified Fellow in EEG and General Biofeedback with the Biofeedback Certification International Alliance. Currently, Dr. McCarthy is Executive Clinical Director of McCarthy Counseling Associates, PA, and a Consulting Staff member of Grand Strand Regional Medical Center in Myrtle Beach, South Carolina.
naproxen generic reviews Integrative Medicine: Setting Up A State-of-the-Art Practice by Dr.Robert E. McCarthy

This suite supports techniques utilized and developed by Dr. McCarthy throughout his 30 years providing assessment, diagnosis, remediation and treatment for individuals with emotional, physical, neurological and developmental problems. Not only does it provide biofeedback and neurofeedback evaluation and training methods, it also includes 60-plus additional documents that come directly from Dr. McCarthy's clinic. The suite provides a comprehensive resource for clinicians wanting to set up their own state-of-the-art Integrative Medicine practice.
Learn More…
Press Releases
Share Our Page
Share this post through social bookmarks.