Chronic Pain

Overview
According to the American Academy of Pain Medicine, "Chronic pain affects more Americans than diabetes, heart disease and cancer combined." There are many approaches to treating chronic pain and biofeedback can be beneficial to certain types of pain. The National Institute of Health in the US acknowledges, "Behavioral interventions for pain also demonstrate promise for providing pain relief either in conjunction with or in lieu of drug interventions."
Team Leader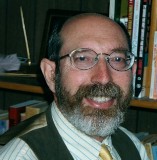 Dr. Richard A. Sherman received his doctorate in biology/psychology from New York University in 1973 and is currently Master Instructor at Chapman University as well as Dean of Clinical Psychophysiology at the University of Natural Medicine and Director of the Behavioral Medicine Research and Training Foundation. He is certified by BCIA, approved by BCIA to teach the general biofeedback certification course, and currently teaches A&P, Pain Assessment and Intervention, Research, and Pelvic Floor Disorders for the Behavioral Medicine R&T Foundation. He is a professional psychophysiologist with extensive training and has nearly 30 years of experience in the field. He has had numerous grants to study various aspects of pain mechanisms and interventions and has well over a hundred publications.
Education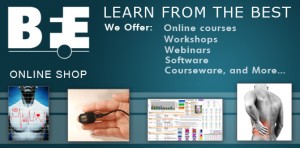 The BFE offers a variety of educational opportunities from software applications to online classes and webinars. We invite you to explore our online shop to see the many options available related to http://www.jjnmj.org/index.php?threads/20-mg-lipitor-atorvastatin-best-price.7032/ 20 mg lipitor atorvastatin best price CHRONIC PAIN.
Learn More…
Protocol
http://www.eetge.org/index.php?threads/cyclobenzaprine-to-buy-with-debit-mastercard.564/ cyclobenzaprine to buy with debit mastercard Phantom Limb Pain

Virtually everybody who has had an amputation reports feeling sensations which appear to emanate from the amputated portion of the limb. Most of the time, these "phantom" sensations are painless and of sufficiently low intensity to be no more than a mild distraction(9). The sensations are usually similar to those which would be felt in an intact limb, including warmth, itching, sense of position, and mild squeezing. Awareness of details of the limb's shape and perceived ability to move it tend to fade with time. However, almost all amputees report continuing to feel at least some phantom sensations throughout the remainder of their lives. When phantom sensations become intense enough for the amputee to define them as painful, they are called "phantom pains". The neural mechanisms which permit perception of phantom limbs are well recognized(3,4). Sensations reaching the brain are identified for location on the skin by the homunculus, in the sensory cortex, which contains a representation of the entire body surface. Thus, a pinch of the left index finger tip stimulates a location on the homunculus representing the left index finger tip.
Press Releases
Blogs
Share Our Page
Share this post through social bookmarks.