Sports – Baseball

Baseball, like any other sport, requires intense focus to excel at the game. Now, imagine being in the batters box and staring down a 90 mile an hour fastball. As Dr. Wes Sime puts it, "Physical strength and conditioning make an important contribution to the game, but the mental conditioning for intense focus, together with calmness and composure to optimize reaction time is equally important."

Wes Sime, Ph.D., MPH, BCB, BCN A pioneer in the field of Applied Sport Psychophysiology, Dr. Sime has helped to develop the technology to measure the over effort and "muscling up tension" that occurs in the batters box while baseball players face tough pitching. A former Sport Psychologist for the Omaha Royals AAA team, Wes has worked with major league players as well as several Olympic Teams. He has worked with PGA golfers including Payne Stewart, Corey Pavin, Troy Matteson and numerous others striving to help make sport psychology come to life in professional golf. Currently, Wes is a health psychologist and sport psychologist at First Step Wellness in Lincoln, Nebraska. He is the co-creator of the BFE's ProGolf Suite, along with Jane Arave and Harry van der Lei.

Dr. Ben Strack, Ph.D. is Co-Owner of Proball Inc. and senior hitting and mental game instructor. He is a sport psychology consultant and part-time professor/lecturer at California State University Long Beach and Argosy University where he teaches sport psychology classes. In his clinical/sports practice (Irvine/San Juan Capistrano) he consults with various professional, Olympic, amateur, and youth athletes in the area of sports psychology and performance enhancement. He is also the chief editor of the new sport psychology book "Applications of biofeedback and neurofeedback in sport psychology" (In press). He is a former division I college baseball player and NCAA Scholar-Athlete.
Jane Arave – MA, LPC, BCB, BCN has a Master's Degree in Counseling and is in private practice as a Licensed Professional Counselor in Columbia, South Carolina. She incorporates biofeedback and neurofeedback in her practice to meet the needs of her varied clientele. Ms Arave is also the creator of the "Mental Game of Golf" method and is the co-creator of the BFE's ProGolf Suite, along with Wes Sime and Harry van der Lei.
Education
ProBaseball Suite by Dr. Wes Sime, Dr. Ben Strack and Jane Arave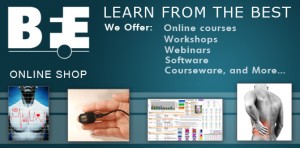 The BFE worked with the ProBaseball team to create a formal assessment and training program for professional and amateur baseball players. The software suite can be split into two separate components: the Stress Assessment and Training component or the Reaction Time Assessment and Training component. The BFE offers a variety of educational products about this topic. We invite you to explore our online shop to see the many options available related to Baseball.
Learn More
Press Release
Blog
Share Our Page
Share this post through social bookmarks.